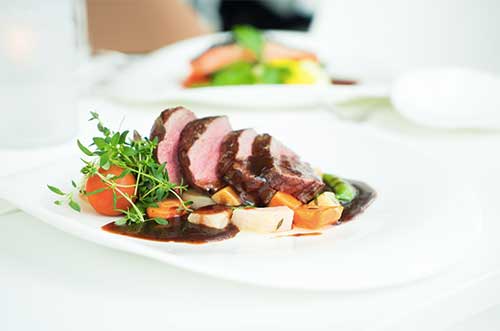 Each season brings a certain type of food that people look forward to. With spring knocking on the doors of our Flagstaff, AZ, apartments, we're excited about the bright, fresh flavors that'll soon adorn the plates of people all over the city.
Are you looking for some spring-inspired recipes? We've found a few to get you started.
Spring Inspired Recipes
Strawberries and spinach have been best friends for a long time, and it just so happens that both of them are at their best in the spring. This salad offers a great way to celebrate the season. For a bit of protein, add some diced chicken and almonds to the mix.
Pork chops play quite well with the sweet taste that apricots provide. This recipe requires almost no prep time, but the final result will reflect restaurant-quality success. Serve it with a side of brown rice to round out the meal.
It's time to retire your tired old lunch food in favor of real flavor that'll make your colleagues envious. This bright soup is a fun way to pack in some of the essential parts of the food pyramid. Because it's served cold, it's ready to be pulled out of the fridge and enjoyed whenever your lunchtime arrives.
Looking for an alternative to high-carb entrees? Orange beef lettuce wraps embrace the beloved citrus fruit in a way that's fairly guilt-free. Thanks to the fact that they're held together simply by leaves of lettuce, you can add an extra one to your plate without worry.
Need a side dish that surpasses the standard stuff? Pineapple stuffing puts a bright twist on a traditional dish.
If you're ready to move into an apartment community that's built for springtime fun, the outdoor grills, picnic gazebos and fire pit you'll find at our Highland Village Apartments are a great start. Fill out your application today!