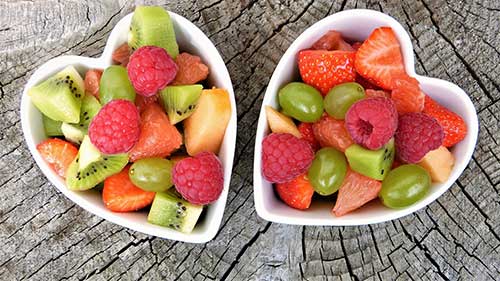 Most of us think of the new year as the only time to make big resolutions and set new goals. The truth is, you can set a new resolution for yourself at any time! Still, if you're looking for a kick-starter, spring is an absolutely fabulous time to make a resolution and (try your best to) stick to it. This spring, why not try teaching yourself clean eating?
How to Eat Clean This Spring
What Is Clean Eating?
Essentially, "clean eating" means cutting out processed foods and eating more whole foods that are good for you. This includes eating more vegetables and fruits, whole grains, lean and unprocessed proteins, healthy fats and other unrefined foods.
How to Start Eating Clean This Spring
1. Clean out your kitchen.
If you're serious about clean eating, you'll need to take a look in your fridge and cupboards and do some cleaning out. Remove foods that are processed, refined, or packaged in a box or bag. Most packaged foods have been processed in some way.
2. Buy some replacements.
Eating clean doesn't mean foregoing sugars or carbs — as some other diets require. The point is to choose clean alternatives. For example, replace your table sugar with maple syrup or honey. Switch out pasta for whole grains like quinoa, brown rice or barley.
3. Refine your cooking habits.
It's time to learn a few new tricks for at-home cooking. Your go-to pasta and tomato sauce or frozen pizza won't cut it anymore. Instead of these processed choices, gather a group of snack and meal recipes that are quick, simple and clean. Here are some ideas to get you started:
Salads
Stir-fries
Soups
Chicken breast or fish with a vegetable side dish
Veggies and hummus
Fruit and nut butter
Many of these snacks and meals can be made in advance to reduce time.
Are you looking for new Flagstaff apartments where you can start your clean-eating lifestyle? Contact our office today to see which floor plans are still available!