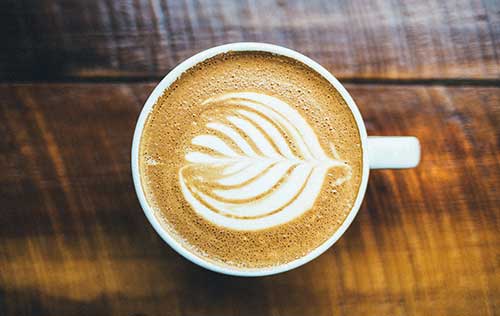 That simple morning cup of joe has evolved into a delicious array of beverages. There are so many different types of coffee drinks to try, and many that you can make at home. We hope our Highland Village residents in Flagstaff, Arizona, consider these popular coffee drinks, whether you want to make them at home or head to your favorite coffee shop.
Popular Coffee Drinks to Try
1. Americano
The Americano ranks at or near the top of most top 10 coffee lists in the United States. It works by diluting espresso with water. It also seamlessly blends with a shot of espresso for those who want an additional caffeine buzz. Its basic composition is generally two shots of espresso to a cup if you'd like to make it at home.
2. Caffe Breve
Similar to the Americano, Caffe Breve is an espresso drink that uses half foam and half coffee. The result is a robust and creamy hot cup of joe that works as a morning eye-opener or an after-dessert beverage. It can be a tad on the sweet side, which makes it a sweet treat.
3. Caffe Mocha
This option tends to rank among the more complicated coffee drinks to prepare. Its composition breaks down to four equal parts of espresso, steamed milk, chocolate ingredient, and whipped cream. The whipped cream, of course, is the topper. Depending on how you like it or where you order one, a caffe mocha could be prepared by just adding chocolate syrup or straight hot chocolate. This coffee option ranks among the most popular in the U.S.
4. Caffe Macchiato
The above-mentioned popular coffee options tend to be full-sized beverages; the Italian-style caffe macchiato, not so much. The term loosely means "stained milk," and the presentation leans to the petite side of portions. It's comprised of a double shot of espresso with a light volume of milk foam to top it.
5. Latte
Lattes are a morning staple for many people, and with good reason. They are delicious! They are quite similar to cappuccinos and macchiatos except with less milk foam. The basic composition is two parts espresso, three parts steamed milk and one part milk foam on top.
We hope our Highland Village community members enjoy these coffee ideas. If you or a friend would like more information about our Flagstaff apartments, call us today.