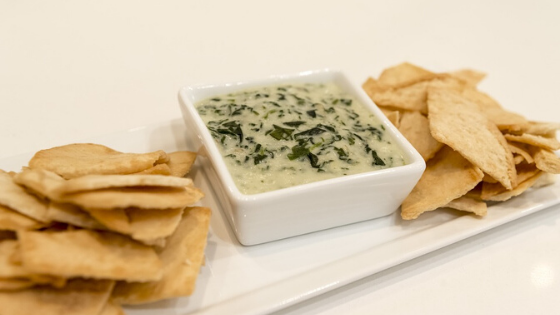 When the residents of our Flagstaff, AZ apartments are entertaining guests, they often serve a few dips to keep the crowd happy. We've done a little digging and came up with a few DIY dips you can make in your very own kitchen.
5-Minute Million-Dollar Dip
Bring the goodness of all things creamy, gooey, and delicious together in this dip you won't be able to put down. A few green onions serve as the main flavor profile while the cheddar cheese and mayo come together in sweet harmony. Add a few bacon bits and slivered almonds for crunch, and you're good to go.
Spinach and Artichoke Dip
Don't be intimated by the idea of dealing with an artichoke: Canned hearts are all you need for this recipe. The combination of sour cream and cream cheese makes this treat, well, super creamy. Of course, the parmesan cheese doesn't hurt. You can make this snack inside in the oven or outside on the grill. Either way, the people who are lucky enough to imbibe on your snack will surely feel lucky.
Buffalo Chicken Dip
A bit of semi-mild hot sauce is the key ingredient for this dip because it adds just enough heat and acidity to cut through the richness of the cream cheese. To make things easy on yourself, opt for a rotisserie chicken from your local grocery store; that way, you'll have plenty of flavor ready to be imparted into your party dip.
Best-Ever Veggie Dip
That's right, celery, you've got a new dip coming to you. Thanks to the power of onion and garlic powder, alongside a bit of Worcestershire sauce and Greek yogurt, you can easily transform boring foods into delicious garden goodness.
Are you in search of a kitchen that calls to your culinary creativity? Our Highland Village Apartments offer plenty of great cooking spaces. Reach out to us with any questions you might have!