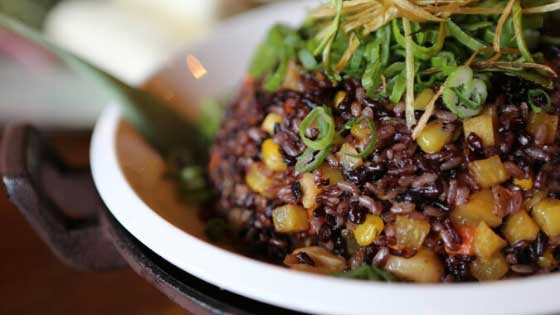 There is nothing better than cooking good food for yourself and your roommates in the fully equipped kitchen at your Flagstaff apartment. However, you may not think you can make quite as much as you want because your budget is a little slim. Believe it or not, there are plenty of good meals you can make for a small amount of money that will keep you and your closest loved ones or friends full and healthy for days. Check out these three cheap yet seemingly sophisticated meals you can totally pull off.
Decked-Out Black Beans and Rice
It is the go-to staple for college students and people just getting by, but black beans and rice can actually be really fancy, and this dish can be a wallet-friendly option. Pick and choose from a host of toppings, such as sour cream, corn, shredded cheese, diced onions and peppers, diced tomatoes and shredded chicken. You could easily pull off a meal like this for a small amount of money, and everyone will walk away satisfied.
Spaghetti and Meatballs With Flair
You can make a delicious meal with a few jars of Prego, Ragu, or your favorite pasta sauce, a pound of ground beef or turkey, and some cheap spaghetti and a baguette. If you fix pasta often, you probably already know that this meal is cheap, it's yummy, and it can last for days. If you want to get a bit fancier with your spaghetti dinner, serve up the meal with a tossed salad, and go heavy on the extras like freshly grated Parmesan cheese, oven-roasted garlic cloves, or sauteed mushrooms with Italian seasoning.
Baked Potatoes
This one is really cheap, and it is so easy to pull off in a way that looks high end. Pick up some good baking potatoes, wrap them in foil, and bake them. Keep them in a warm slow cooker, and then have each person you live with choose to add whatever goodies people love on a potato. Sour cream, cheddar cheese, chives, steamed broccoli, bean chili, bacon bits, salsa—gather up some faves and make a smorgasbord of options.
Cooking for those you love can be the spice of ordinary life. Highland's apartments in Flagstaff are perfect for whipping up a variety of dishes, so give us a call to find out what is available today.