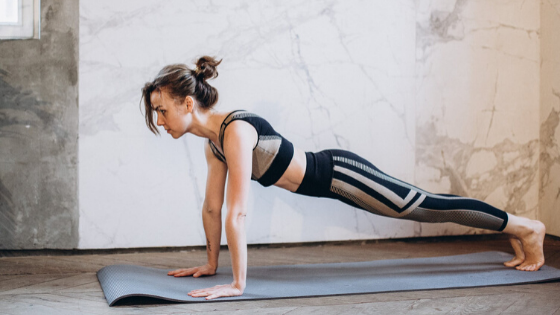 When you're in front of a television for too long, it's not just your eyes that will start to strain. Your body needs to be kept moving to maintain both your internal and external health, something that most of us are inclined to forget about at the end of a tough day at work. But don't worry, because we won't force you to turn off that set with our easy at-home workouts!
Start With Stretching
Here's the deal with working out in one of our Flagstaff, AZ apartments: You're never going to stick with it if you go from couch potato to wall sits. You really need to pick a goal that you'll actually hit, even if that goal is just stretching your arms and legs during commercial breaks. The problem with inactivity is it doesn't take very long before sedentary habits set in. But the good news is that the reverse is also true. When you start moving, you'll eventually want to move more. Even walking around your coffee table is much, much better than nothing.
Jumping Jacks, Push-Ups, and Lunges
This combination is a great way to get in both weight-based training and cardio activity while watching a 30-minute sitcom. Start with reps of 10 for each exercise and space them out according to your fitness level and goals. This is not about buying a fancy exercise bike and setting it up directly in front of your screen. You don't need equipment to exercise. Plus, you'll work out your arms, legs, and core with these exercises. If you really want to define those abs, feel free to throw in a few crunches too!
There are so many ways to stay fit that have nothing to do with giving up one of your favorite activities. As tempting as it can be to zone out until you fall asleep, challenge yourself to do more. And if you're looking for a big enough space to work out in, call Highland Village to learn more about our Flagstaff apartments.