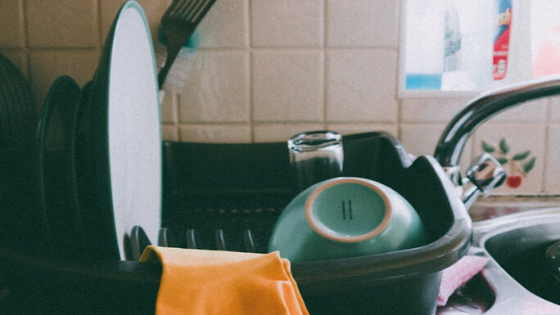 Kitchens serve as a place to prepare food, so it's important to keep yours as clean as possible. Doing so helps prevent spreading germs that could make you sick. Keep the following tips in mind for making sure the kitchen in your Flagstaff apartment stays clean all the time.
Wipe Surfaces
Germs and grime can build up on your countertops, stove, and other surfaces. Wiping these areas down regularly helps stop this from happening. Get into the habit of using an all-purpose cleaner to eliminate germs and get rid of grime and food debris. Spray these kitchen surfaces with the cleaning solution, then give it time to work. After a few minutes, you can wipe everything down using a clean, dry cloth.
Sweep and Mop the Floor
Grime can also build up on your kitchen floor, and food debris can increase the risk of having pests invade. Sweep your kitchen floor at least once a day to get rid of crumbs and other food debris. Mop your floor about once a week using clean water or a cleaning solution to keep dirt and dust from accumulating.
Tackle Dishes Right Away
Whether you load dishes in the dishwasher or wash them by hand, make sure you're taking care of them soon after eating or cooking. Otherwise, you could end up with a sink or counter full of dirty dishes. Rinse pots and pans or let them soak right after you eat, so you won't have to do a lot of scrubbing to get them clean later on.
Keep Clutter at Bay
Kitchen counters and drawers can easily become cluttered with mail and other items. Find a place for items you normally toss in a junk drawer or stack on the counter in order to keep these parts of your kitchen from becoming cluttered.
If you enjoy spending a lot of time in the kitchen, the ones in our apartments in Flagstaff, AZ include a pantry, microwave, and refrigerator. Contact us for more information about our available floor plans.