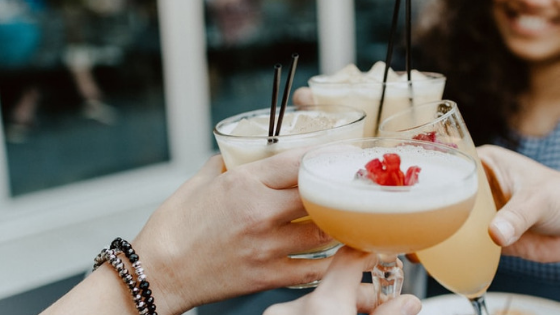 With a cool, fizzy drink in hand, it is easy to stay hydrated and refreshed all summer and beyond. You do not have to turn toward commercially made sodas for help, however, as there is a better way. You can create your very own tart and fizzy drinks using just a few ingredients you may already have at your Flagstaff apartment. And these beverages are super easy to make. Just follow the recipes below to get started, and then use them as inspiration for your own delicious creations.
Cherry Pineapple Twist
With a sip of this drink, you will experience cherry and pineapple in a whole new way. The fizzy soda base helps elevate the tart fruity flavors while allowing the sweetness to linger for ages.
Here's what you will need:
1 cup carbonated water
2 cups cherry juice, unsweetened
1 cup pineapple juice
1/2 cup white sugar
Add the sugar into a large pitcher, then pour in the cherry and pineapple juice and stir. After the sugar dissolves, add the carbonated water to give the drink the satisfying fizz you crave. Serve over ice to elevate the tart flavors even more.
Strawberry Apple Refresher
Strawberries and apples have enough natural sweetness that they don't need any extra sugar. To create this drink, gather up:
1 cup carbonated water
2 cups apple juice
1 cup strawberry puree
Using a large pitcher, mix the apple juice and strawberry puree together until well combined. Then, add the carbonated water and mix gently. Serve in tall glasses over plenty of ice.
Grapefruit Chamomile Delight
The champions of breakfast and bedtime routines beautifully come together in this drink. Get started with:
1 cup carbonated water
2 cups grapefruit juice
1 cup sugar
1 cup chamomile tea
In a small saucepan, simmer the grapefruit juice and sugar together until slightly thickened. Allow the mixture to cool, and then pour it into a large pitcher. Mix in the chamomile tea and carbonated water to complete this delicious drink.
Each of these recipes makes enough for up to eight other people, so plan to share these beverages with your friends, family, and neighbors. When you are done entertaining a crowd, give our team a call at 928-774-1800 to learn about our available apartments in Flagstaff.