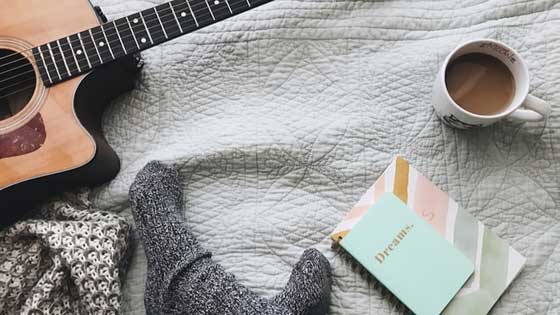 The decision to attend college and move away from the comfort of your home is a big step, and it should not be taken lightly. Highland Village apartments in Flagstaff, AZ are one of the top options for student housing in the area because of how homey our community feels. To further assist in your acclimation to your new apartment, we've compiled some of the best tips to make your off-campus housing feel like your home away from home.
Photos & Decorations
One of the easiest ways to feel more at home is to bring in pictures of your loved ones and friends. Whether you are displaying pictures in frames or more creatively on string with clothespins, you can look at the smiles, laughter, and memories from back home every time you enter your room.
Another way to easily create a warm, homey feeling is to bring in decorations to your room. You can bring posters and knick-knacks from your childhood room, or you can go find new items that fit your current taste. If you're on a budget, try out thrift shops. You never know what you might find!
Soft, Comfy Bedding & Seating
The transition from a spacious, comforting home to a college apartment may be challenging. You don't have your loved ones to turn to whenever an overwhelming day hits. It's common to feel a surge of emotions. One way to make your apartment feel more like home when a bad day strikes is to surround yourself with pillows and blankets. You can curl up and talk on the phone for hours. While they won't replace hugs and one-on-one time, you can still feel surrounded by warmth.
The Perfect Student Housing Community
With so many students in the area, Flagstaff apartments are easy to find. However, we are the best community for students because we are incredibly inclusive and make the transition from home to college simple. Contact our front desk staff today to see what floor plans are available!